About ostrich oil
Welcome

About ostrich oil
Ostrich Oil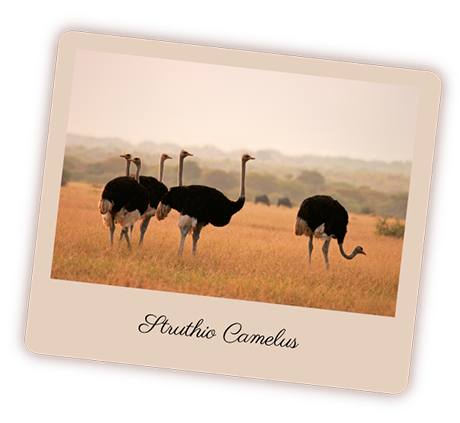 Ostrich oil has been used against skin aging, wrinkles, eczema and for treatment of rheumatism and 
lesions since times of Ancient Egypt. Nowadays, it is used in the most advanced face creams and medicinal products.
Ostrich oil contains essential fatty acids (Omega 3, Omega 6 and some other with positive dermatological effects) in the ratio as doesn´t appear in any other cosmetic substance. Thank to its special structure it has positive effect in preservation of skin health: helps to combat free radicals in the skin, renews its original structure and prevents creation of wrinkles. Products with ostrich oil are hypoallergenic and tested by cosmeticians also on outstanding regeneration effect in healing burns, scars, skin problems (psoriasis), helps with rheumatic pains of knuckles and arthritis, what was clinically proved.
Ostriches are fed by cereals and green food without growth hormones and synthetic compounds, which could cumulate in their bodies, so the ostrich oil is ecologically clear substance. From this aspect other cosmetic substances like pork grease, collagen, mink oil etc. can eventually cause allergic reactions. There are also ostrich breeders in Slovakia, therefore we have home ostrich oil substance, which is processed at low temperture, filtered, antioxidantly and microbiologically stabilised to be used for cosmetic purposes.